"How To Get Your Most Burning Record Label Business Questions Answered In 1 Hour.."
I will personally give you 1 hour of my time to answer the questions that are the most frustrating to you. I will help you get your record label off to a flying start, by knocking over those barriers that are stopping you from reaching your dreams.
Dear Friend,
The reason why you are viewing this web page is because you made the decision to take up this great offer called "Kick Your Record Label Into Gear" 1 Hour Consultation.
This 1 hour 1-to-1 consultation, will help kick start and take your record label business to the next level.
Having a mentor or coach that you can call on and advise you is a very powerful thing. It could be the diffrence between being successful or watching all of your hard work slip through your fingers.
How would you like to do it? On your own trying to figure it all out? Or with the help and guidence of someone that has gone trough it all already, who knows the steps to take?
The choice is yours...
Great. Now you are ready to kick start your record label into 6th gear and take it up to the next level.
Scroll down to the "Pay Now" button at the bottom of this page (or click here), to book your investment for your 1 hour 1-to-1 consultation call with me.
Just to recap the great value you'll recieve from me on this call:
100% of my undivided personal attention for 1 hour, with my hands on approach.
I will answer your most burning questions about what is holding your record label up.
I will help you to kick start your record label correctly, to avoid the potential problems that lies ahead.
I will help you take your business up to the next level.
I will give you practical advice that you will be able to use right away, that get you the results you are looking for, fast!
I will give you my unique 3 step technique that will eliminate any obstacle (once learnt, applying it again will be as easy as 1, 2, 3).
For just $97 you will recieve the best advice and coaching, that will answer all of your questions.
Why try to figure it all out for yourself, when you can get the answers you are looking for, from someone that has been there and done it?
I am just a phone call away...
---------------------------------------------------------------------------------------------------------
30-DAY UNCONDITIONAL MONEY-BACK GUARANTEE!
If for any reason you follow the steps and techniques that I give you during the call and you are unsatisfied with your results, quite frankly, I don't deserve to keep your money. Simply contact me within 30 days and tell me and I will refund your full investment of $97.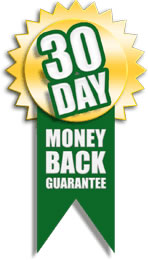 30 Day Guarantee Or 100% Of Your money back!
---------------------------------------------------------------------------------------------------------
Are You Ready To Kick Your Record Label Into Gear?
Click the "Pay Now" button below to book your "Kick Your Record Label Into Gear" one-to-one personal telephone consultation session NOW!
Price $97
Do you want to be second or third guessing what you should be doing, to move your company forward, without having any real clues whether or not you are doing the right thing for your label or artists, or do you want be able to feel confident in your abilities as being at the head of your record label?
The choice is yours... it's up to you to take the next step...
Click the link above, and order now.
Very sincerely,
Trevor T
P.S.Remember, you have ZERO risk. I'm so convinced that you'll be amazed at how you will overcome those frustrations during our Kick Your Record Label Into Gear consultation call. Plus that I'm giving you 30 day's RISK FREE! Don't wait - Order today !
P.P.S. Once you start using the information, please be sure to send me an email to tell me how it's working for you at IndependentMusicStartup@gmail.com
If you have any questions about this offer , just send an email to: IndependentMusicStartup@gmail.com and you'll get an answer shortly.
---
We take your privacy very seriously. You can read our entire privacy policy here.
©2008 Independent Music Start Up, All Rights Reserved. "Trevor T" is a trademark used by Independent Music Start Up. By entering, you agree to terms and conditions found here. By entering your email address you are also requesting and agreeing to subscribe to my free email newsletter. You must be 18 or older to enter.