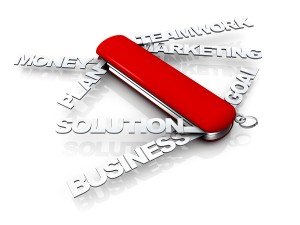 Before you start selling your music or any of your labels merchandise, you have to realize that you are not only a musician, but also a company. I would say that making the music is 20% and the business side is 80%. Knowing exactly how to set yourself up as a company and having a company structure will allow you to get the most out of your record label.
Use the steps below as a guideline to help you get on your way:
Have you registered as a business yet? The first step that you must take to building your company structure is registering with the government or relevant business registration organizations. When doing this, you will have different options for the type of business you will be running depending on what your budget is like and what you long term goals are. This will be defined by whether you have partners working with you or whether you want to pay taxes with a specific set-up. You can always use a consultant to assist you with this part or can find information on your government's main website or business names registrations website for help and advice when trying to decide what route you want to take.
Where is your development plan? This will get you to the next step of laying the foundations of your company. Your development plan will include business plans, maintenance plans, marketing plans and financial plans. All these will be needed to be a part of the company setup. When you set up the structure and take the time and steps to put those plans in place from the beginning, you will have a clearer view of where you are heading. You will also want to find ways to make sure that your music stays within copyright and music licensing laws before you start to sell. You will either want to get help from the relevant music organizations or advice from a lawyer in order to get the help that you need, so you don't fall outside of the law.
With these basic steps, it will be easier for your company structure to take off running and to reach it's full capacity.
Stay tuned! We will be bringing you more business tips that every recording label has to know!
In the mean time, if you'd like to get the full picture and startup and run your own record label, check out "Start Your Own Record Label – The Ultimate Assist For The "New Ere' Indie Label
Tweet This Post, Please!