About
This site/blog was born out of myself having the need (or want) to advise startup, small and medium sized independent record labels. The views, tips, and passed on knowledge has come from someone who has been in the trenches and experienced what it is like to start from scratch armed with a good team and determination.
Me, myself started out in the music industry around the year 2000 (I can't remember exactly when, due to the late nights, etc!) – first selling CDs out the back of the car, organizing house music events and promotions, co-founded a radio station and getting involved in Dj management, then onto starting and running the record label.
After trying to get some startup capital from the Princes Trust (a UK organization for helping youngsters start businesses, amongst other things), which failed miserably, partly due to not having the patience or discipline to sit down and write out a business plan (naughty, naughty). I hooked up with my business partner (who wishes to remain nameless) and just jump into the waters head first with about a grand worth of personal savings in startup capital.
Long story short, after the house music nights and a lot of trial and error, we decided to start a record label, Kemet Entertainment Records, which released house and hip hop music from the UK.
8 years on and pretty well experienced in knowing who the sharks were, we made all kinds of connections with the underground independent UK hip hop music scene.
From that, I got people asking my advice and ideas for what they should do with their businesses, whether they were starting out or just needed some advice on marketing.
Obviously, the story is much more in-depth than that (who knows, I may write a book about it one day),  but from my experience and because more and more people kept asking for my help, I decided to set up this portal for helping people all over the world that can't find the step-by-step, nitty-gritty information that nobody talks about in layman's terms for the small guy (or girl) that want's to move their music passion/hobby to a real business.
Here born IndependentMusicStartup.com.
What you're going to get here is the music business from my experience and knowledge. And if you would like to learn more about starting a record label in a step-by-step form, check out my book Start Your Own Record Label – The Ultimate Assist. Or if you ant to get a Free downloadable book (well not quite free, you have to pop your email address in to get it!) Record Label Startup Guide – that gives you an overview of what you should be doing if you want to run a record label. You'll also get some handy tips pushing you to set your record label business up correctly.
++++++++++++++++++++++++++++++++++++++++
Click here to sign up for some free tips on setting up your record label. You also get a free guide (downloadable pdf) called Record Label Startup Guide – where I tell you what you should be doing when running your record label business.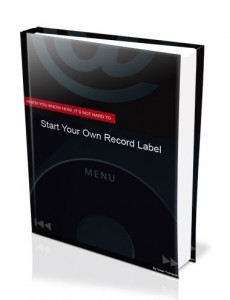 Click here to purchase my book called Start A Record Label – The Ultimate Assist For The 'New Era' Indie Label. This breaks down the same step-by-step plan I used to start a record label. From signing up to the relevant music associations to choosing your team.
I might add to this as time goes on, but this is what I am all about for now…
Enjoy!
Trevor T
P.S By the way, you can follow me or just see what I'm up to on:
Tweet This Post, Please!